How to Use RIPT Apparel Coupon Codes?
RIPT Apparel coupon codes are readily available on the internet. You can use this codes to get discounts when placing an order. The following is a process of how to use their coupon codes:
1. Visit their website at www.riptapparel.com
2. Select the item category and choose the particular item you wish to buy.
3. Click on the item, choose the size and click "Add to Catt".
4. Add the shipping details and proceed to checkout.
5. On the top right-hand side of your screen, below your item, you will see an entry box marked, "Gift card or discount code". Paste your code here and click "Apply"
6. Proceed to place your order.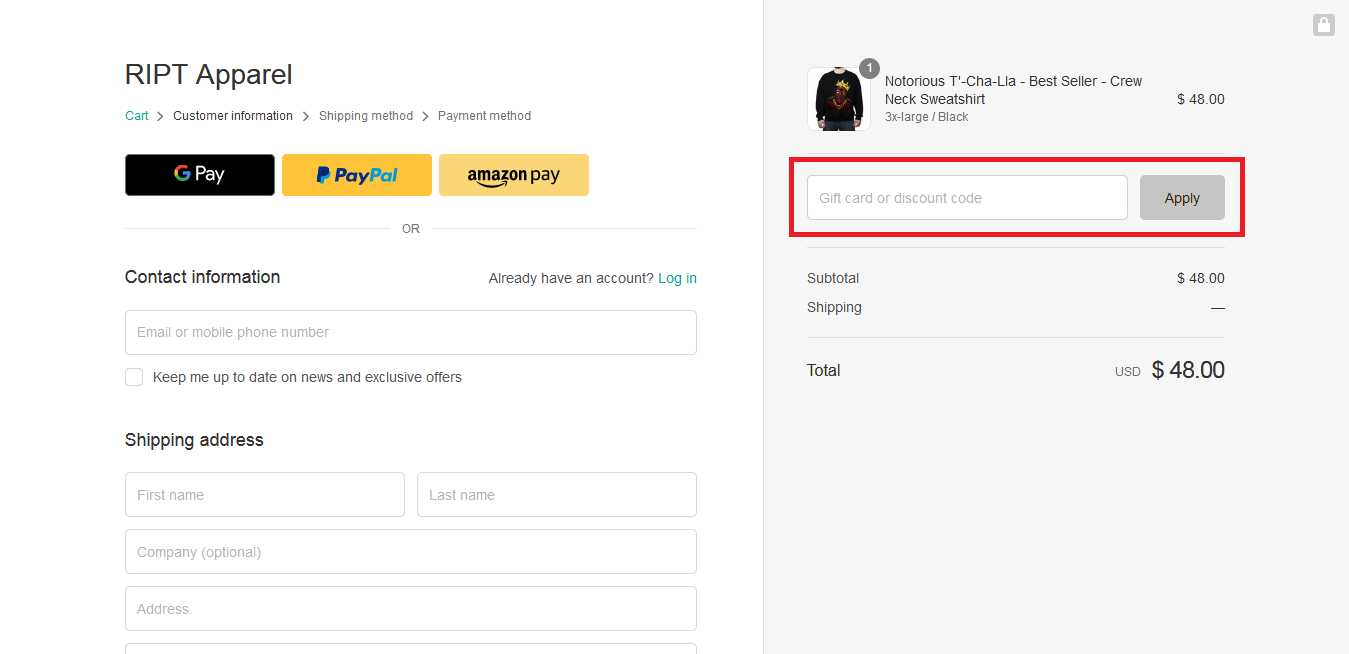 How to Save from RIPT Apparel?
RIPT Apparel has a special offer for students with 15% off any product. Hence, all students, can take advantage of this deal and shop on their website. Additionally, RIPT Apparel offers daily deals for as low as $13. You can, therefore, stay up to date with the latest designs and also save by buying items from the daily deals section.
You can also get gift cards from their gift cards section. The gift cards are available for amounts of; $10, $25, $50, and $100. You can use the gift cards to get discounts on the total order amount when shopping. You can also join RIPT Apparel`s Rep Program where you stand a chance of getting paid. Through this program, your friends get 10% off their next order for using your code and in turn, you will get 5% of that order.
RIPT Apparel releases coupon codes regularly on the internet. You can check out for relevant coupon codes when placing your order to get discounts. For designers, you can submit your designs to RIPT Apparel and get 10% of the sales from this design. Additionally, you can subscribe to their email list to receive daily deals and other promotions into your email promptly.
RIPT Apparel Review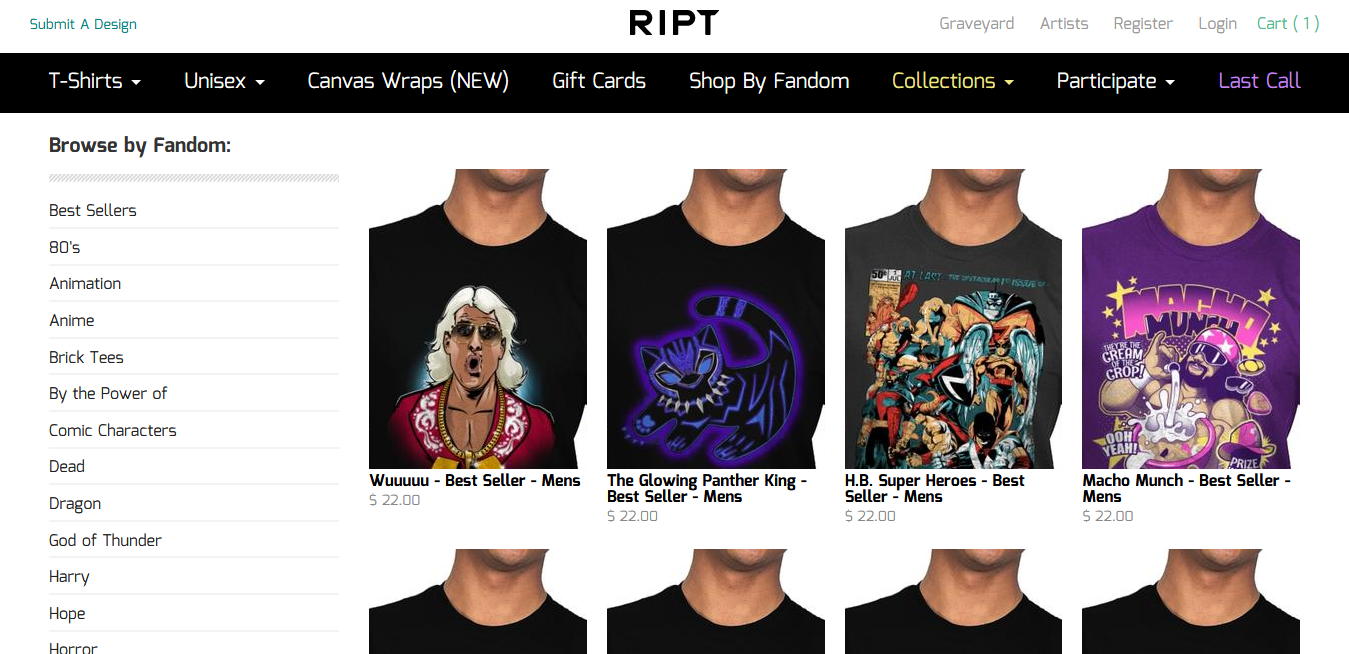 RIPT Apparel is an online store that sells unique, limited edition, pop-culture design hoodies, T-shirts, and posters. They have a worldwide presence, hence, there are a lot of items on their website. Every design is available for a limited amount of 36 hours after which the item moves to the graveyard section. You cannot shop for designs on the graveyard section since the rights to the designs are reserved by the owner. However, you can contact the artist and buy directly from them.
RIPT Apparel has made it extremely easy for their customers to get what they want from thousands of items available. They have a section where items are classified according to their types. Hence, making it easy for fans to shop easily for their specific category of items including; movies, cartoon, fiction heroes, or comic. Their best-selling designs are the men`s category.
RIPT Apparel offers a chance to save daily on their items in several ways. The following are some of the ways in which you can save with the store:
1. Watch out for their daily deals and shop from as low as $13.
2. Join the RIPT Apparel Rep Program. Your friends will get 10% off if they shop using your code and you will get 5% of the order total.
3. For students, you can get 15% off for all products.
4. Search for RIPT Apparel`s coupon codes on the internet and use them to get discounts.